Ham & Garlic Cheeseball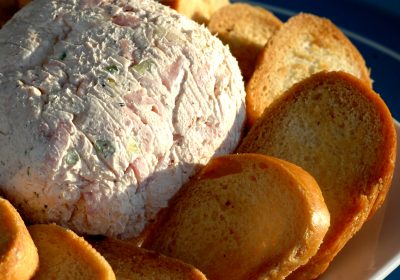 Jump to recipe
Ham & Garlic Cheeseball

Ingredients
1 pack Collin's Garlic Clove
12 oz Cream Cheese
8 oz diced Ham
(NOTE: Can use leftover ham or shaved deli ham, just grate with a grater.)
Soften cream cheese in microwave for 1 full minute on high.
Add packet of Collin's Garlic Clove.
Add diced ham and stir well.
Refrigerate until mixture sets up.
Can be served either from a bowl or can be formed to a cheese ball.
© 2023 Pam's Pantry 2017