Cake Balls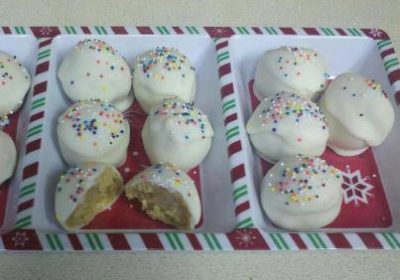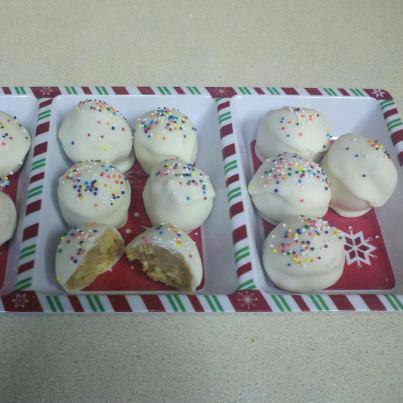 Ingredients
1 white cake mix
1 pkg Pam's Pantry No Bake Cheesecake Mix - any flavor
8 oz Cream Cheese
8 oz Cool Whip
White Chocolate
Sprinkles
Instructions
Bake cake per directions on package and cool.
Mix Pam's Pantry NO Bake Cheesecake Mix per directions on pkg.
When cake has cooled, grind it up in a blender or food processor,
Add the Pam's Pantry Mix til desired consistency is achieved. Can use more of less of the mix depending on how dry or moist you want the cake balls to be.
Freeze the cake balls.
Melt white chocolate (best if done in a double boiler) and dip frozen cake balls in to coat. Spinkle with sprinkles and refrigerate until set.
Pam's Pantry 2017