Fried Chicken Seasoning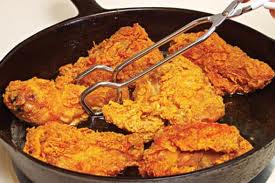 Jump to recipe
Fried Chicken Seasoning

Ingredients
Did you know our mixes make fantastic meat seasonings? Whether baking or frying, the possibilities are endless.
Put a new spin on yours by mixing up a packet of your favorite Pam's Pantry Dip Mix with a little flour. Place flour mix in a dip lock bag. Dip your chicken pieces in milk or egg and shake in seasoning bag until well coated. Fry chicken in a small amount of Olive Oil in fry pan. Enjoy!!! (You can also bake chicken in oven)
Try mixing packet with 1 cup sour cream. Roll chicken pieces in mixture and then in bread crumbs and back.
© 2023 Pam's Pantry 2017