Shrimp Scampi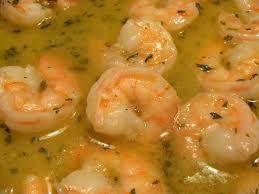 Jump to recipe
Shrimp Scampi

Ingredients
1 pack Collin's Garlic Clove
1 stick Butter
Spaghetti or Fettichini Noodles (up to 1 lb)
1 lb Shrimp
Instructions
Melt butter in a skillet on the stove
Add the package of Collin's Garlic clove and cook until onion bits are toasted.
Remove the tails from the shrimp and place shrimp in the skillet.
Saute Shrimp until cooked well.
In a separate pan, boil water and cook desired amount of noodles until tender.
Place a bed of noodles on a serving plate and spoon the sautéed shrimp and butter garlic sauce over noodles.
Serve and enjoy!
© 2023 Pam's Pantry 2017