Key Lime & Toasted Coconut Cheesecake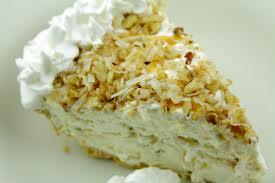 Jump to recipe
Key Lime & Toasted Coconut Cheesecake

Ingredients
1 Pkg. Pam's Pantry Leanne's Luscious Lime
8 oz Cream Cheese
8 oz Sour Cream
9 in Graham Cracker Pie Shell
Toasted Coconut
Cool Whip (canned)
Instructions
Soften cream cheese in microwave for 1 full minute on high.
Stir in Leanne's Luscious Lime mix.
Add sour cream to Lime mixture and stir well. Using mixer work's best.
Spoon Lime mixture into pie crust
Add a ring of cool whip around outside of pie plate and place toasted coconut in center. Refrigerate until well set. Slice and Serve!
© 2023 Pam's Pantry 2017