Pineapple Coconut Cream Pie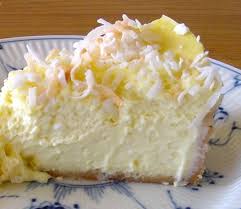 Jump to recipe
Pineapple Coconut Cream Pie

Ingredients
1 Pack Pam's Pantry Pineapple Passion No Bake Cheesecake
8 oz Cream Cheese
8 oz Cool Whips
1 8 oz can crushed pineapple, with juice
1/2 cup (plus a litte extra for topping) Flaked Coconut, sweetened
1 Redi Made Shortbread Pie Crust
Instructions
Soften the cream cheese in the microwave for 1 minute on high.
Add the package of Pineapple Passion and mix using a hand mixer, add the pineapple (with juice) and 1/2 cup coconut and blend well.
Mix in the cool whip
Spoon into Shortbread crust, sprinkle top with remaining coconut and refrigerate til set.
Simply amazing.
© 2023 Pam's Pantry 2017